Located on the Kohala Coast of the island of Hawaii, the Mauna Lani Resort is one of the most popular resorts in Hawaii. The resort itself has been around since 1961 and offers an array of activities for guests, including golfing, swimming pools and spas, tennis courts, horseback riding trails, and more!
The greater Mauna Lani Resort area has a variety of real estate offerings, including homes, condominiums, and estates. If you're looking for something more affordable, plenty of single-family homes are also for sale in this area. If you plan to
buy a property
at the Mauna Lani Resort or on any part of the Big Island of Hawaii, we've put together five things that will make you fall in love with this little slice of paradise.
1. The Mauna Lani Resort Area is a Master-Planned Community with a Variety of Real Estate Offerings
The Mauna Lani Resort is situated on over 2 miles of pristine beachfront property that includes several pools and waterfalls, offering spectacular views of both the ocean and the mountains. The resort provides guests with amenities such as:
The Mauna Lani Golf Club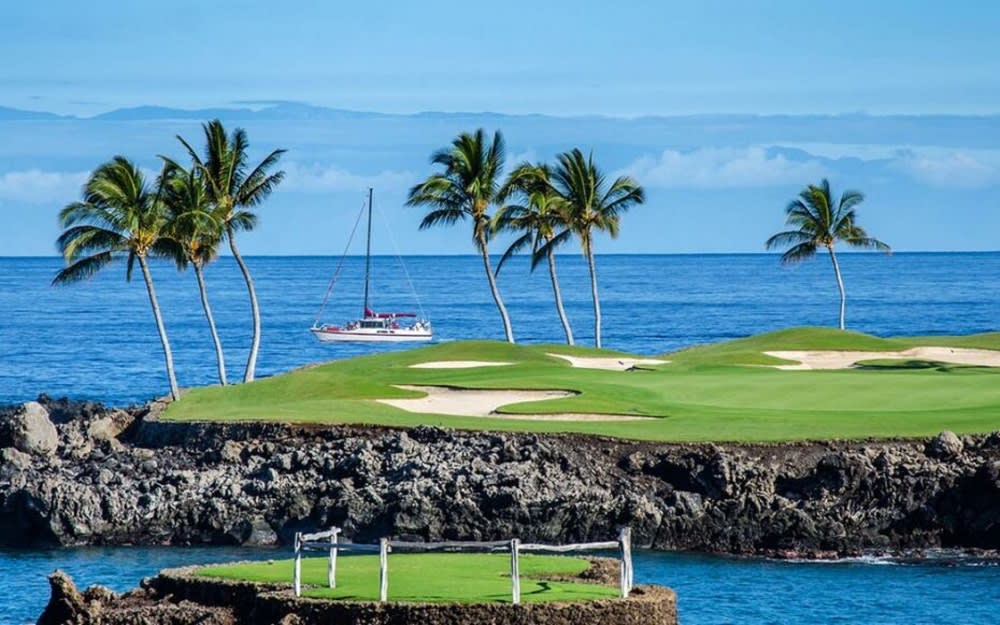 Photo Courtesy of GolfPass
The
Mauna Lani Golf Club
offers two 18-hole championship golf courses designed by Jack Nicklaus. The West course is considered one of the most scenic golf courses in the world, and both courses offer breathtaking views of the Pacific Ocean.
The Four Seasons Resort Waikiki at Ko Olina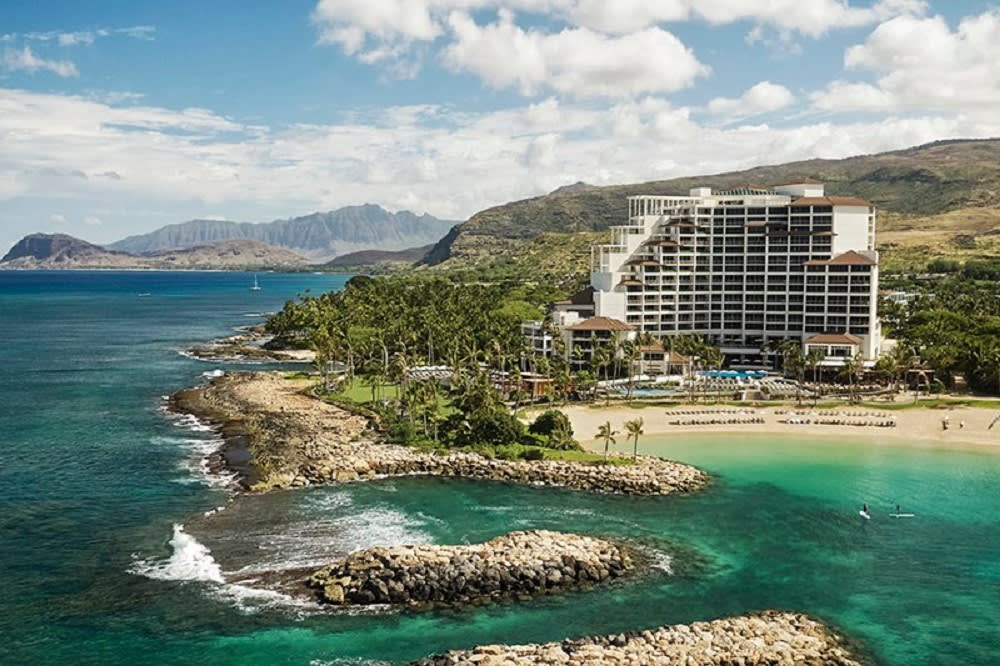 Photo Courtesy of Luxury Travel Advisor
The Four Seasons Resort Waikiki
at Ko Olina offers a combined total of 310 guest rooms and suites with views of the Pacific Ocean or the resort's lush gardens. Three restaurants serve cuisine from different parts of the world, meaning everyone's tastes are satiated. The hotel also features an 18-hole championship golf course designed by Robert Trent Jones Jr., along with tennis courts, a children's activities center, and spa services for both adults and children.
The Hilton Waikoloa Village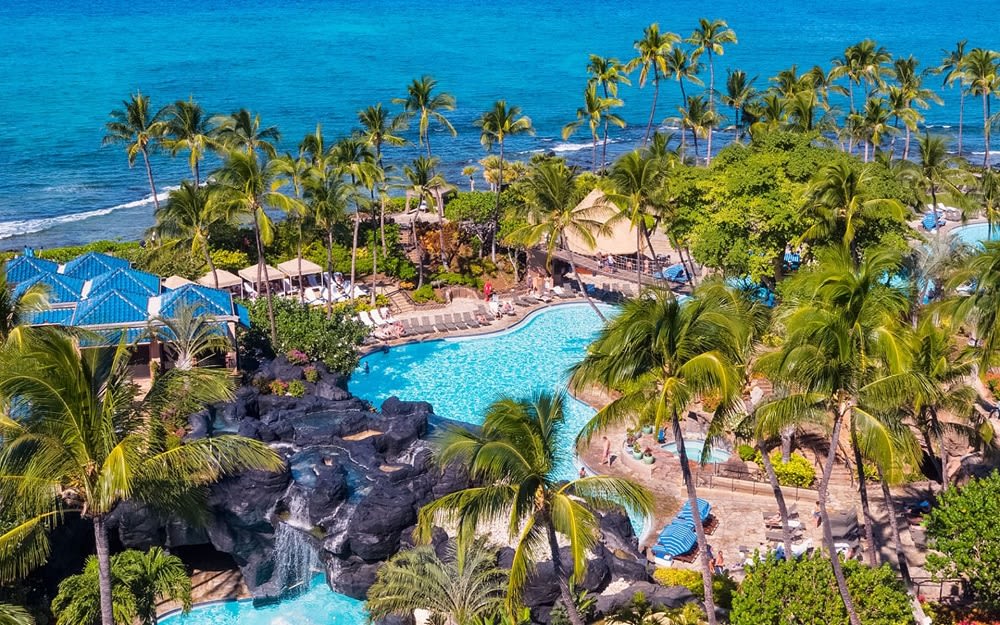 The Hilton Waikoloa Village
offers over 900 guestrooms overlooking the Kona Coast on Hawaii's Big Island. Its two heated swimming pools (one indoor, one outdoor) and two spas offer traditional Hawaiian treatments such as lomilomi massages and time-honored hula dances every night at 6 p.m. There are also several restaurants on the resort grounds, including Roy's Waikoloa Bar & Grill, which features contemporary Asian cuisine made from local ingredients.
The Koele Club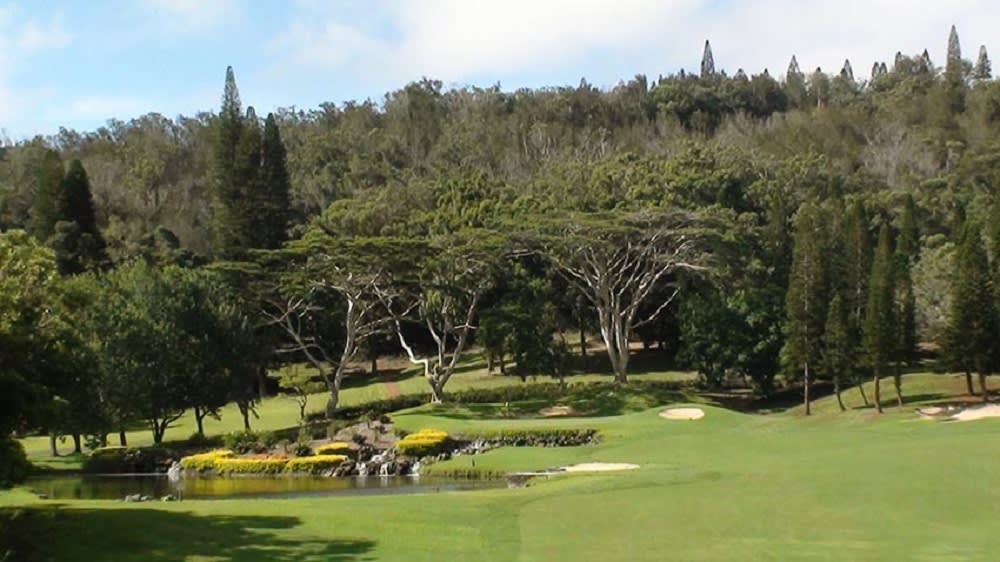 The Koele Club is another phenomenal option for those who want to live in this luxury setting. This club is located within the Mauna Lani Resort area, though it is not within walking distance of the central hotel or restaurants. Instead, it offers its own clubhouse with a fitness center and swimming pool and access to a private beach on Koele Bay. Residents also have access to all of the amenities at The Kahala Hotel & Resort, including a golf course.
2. Know the Three Areas that Make Up Mauna Lani Resort
Mauna Lani Resort has various areas that offer different views, activities, and dining options. Whether you're looking for an active vacation or a relaxing staycation, Mauna Lani has something for everyone.
Mauna Lani Resort is made up of three primary areas:
Kapalua Bay Village
Mauna Lani Bay Village
Fairmont Kea Lani
Each area has its distinct personality, but all three are absolutely luxurious.
Kapalua Bay Village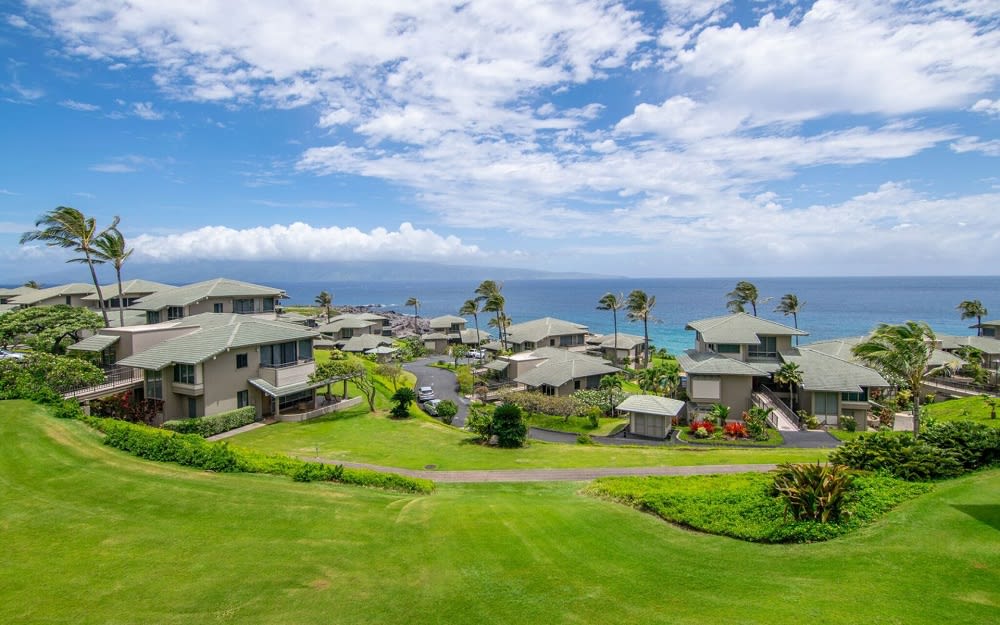 Kapalua Bay Village is where you'll find the most action. It's where you can find restaurants like The Beach House, which specializes in seafood, or Merriman's Fish House, which serves up fresh catches with a Mediterranean flair. You'll also enjoy surfing lessons on Keawakapu Beach or snorkeling in Hulopoe Bay. You can also enjoy some profound relaxation at the Kahili Golf Club or the Four Seasons Spa at The Lodge at Koele.
Mauna Lani Bay Village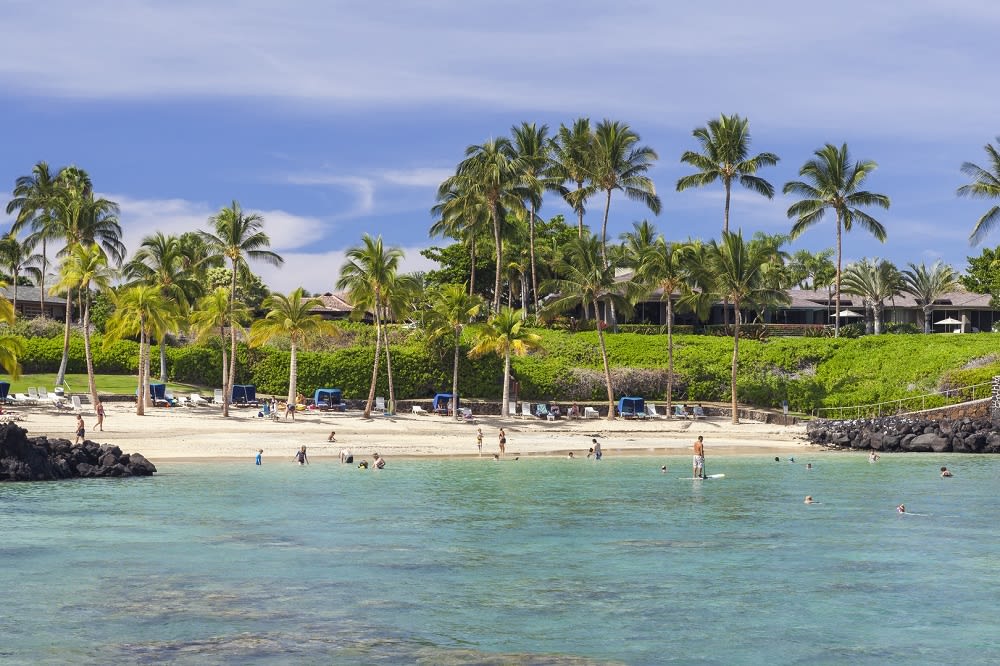 Mauna Lani Bay Village is quieter than Kapalua Bay Village but no less elegant. You'll still be able to enjoy great food and drinks here; just expect them to be more low-key than what you'll find at The Beach House or Merriman's Fish House. You'll also find many shops selling local art and souvenirs and handmade items from local artisans!
Fairmont Kea Lani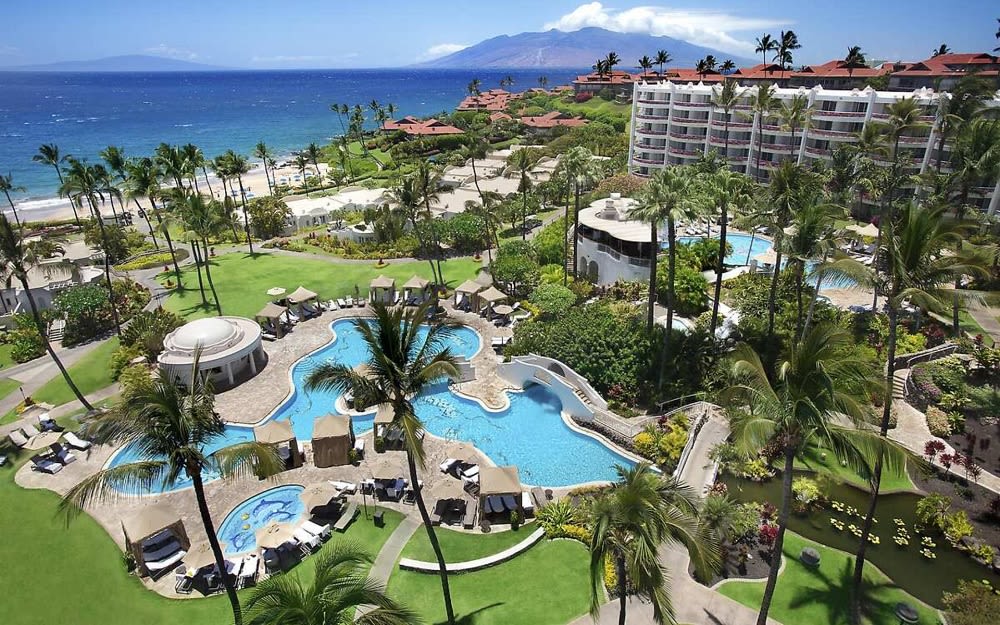 Photo Courtesy of American Express
Fairmont Kea Lani is a luxury hotel located near the Mauna Lani Resort. It offers guests all-inclusive amenities, including golfing, swimming pools, and spas. This property also boasts expansive grounds with views of the ocean and mountains and an 18-hole golf course designed by Arnold Palmer.
3. Mauna Lani Resort Uses Its Own Mauna Lani Points System Rather than a Rental Pool
You don't have to worry about renting points from another resort when you stay at Mauna Lani Resort. The property uses its own Mauna Lani Points system, which means that each guest receives a certain number of points per night of stay, depending on the type of room they reserve.
You can use the Mauna Lani Points for accommodations at the resort itself or for general use at any other properties owned by the Mauna Lani Resorts Corporation. These include Kapalua Villas, Four Seasons Hualalai Resort, and Four Seasons Maui at Wailea. The points can also be exchanged for dollars and used at any other hotel or resort worldwide that accepts them as payment.
4. There are Options for Real Estate Ownership and Vacation Rental Investment at Mauna Lani
When you think of Mauna Lani, what do you think of? The beauty of the island and its lush vegetation? The mountains and the ocean? The luxury resorts? All of the above, maybe? What if there was a way to invest in all of it?
Mauna Lani is more than just a place for tourists to go on vacation. It's also home to some of the most luxurious residential properties in Hawaii. And it's not just for people who can afford them! There are options for real estate ownership and vacation rental investments in Mauna Lani that can be as luxurious and affordable as any other property.
Mauna Lani offers several different types of properties for sale or rent:
Beachfront Condos - These condos have private access to the beaches of Mauna Lani, making them ideal for those who love swimming or snorkeling. They also come with their own kitchens and living rooms so guests can cook meals at home if they'd prefer not to eat out every night (or morning).



Oceanfront Condos - These condos are located right on the Mauna Lani Bay and come with stunning views of the Pacific Ocean. They're perfect for couples who want a romantic getaway.



Garden Units - These units are located in Kaleialoha Gardens, filled with lush tropical plants and flowers. Each garden unit comes with a private lanai where guests can sit outside and enjoy their surroundings.



Villas - Mauna Lani has several villas available for rent, including one-bedroom and two-bedroom villas. These villas offer more space than a hotel room but less space than a condo would have. Still, they're great for families or couples who want to enjoy some privacy while staying close enough to all of the amenities you'd find at an all-inclusive resort like Mauna Lani.



Luxury Homes - These are privately owned by individual owners who can rent them out when they aren't using them themselves. They feature private pools with ocean views, spacious living areas with hardwood floors and high ceilings, top-of-the-line appliances and furnishings throughout the home — and much more! Prices range depending on size (square footage) and amenities offered (e.g., private pool vs. shared pool).
5. Mauna Lani Resort is Home to Some of the Best Golfing on Hawaii's Big Island
Mauna Lani Resort is known for its breathtaking golf courses and luxurious accommodations. Alongside all the options we've already mentioned, the Mauna Lani Resort itself has two golf courses: Mauna Kea Golf Course and Mauna Lani Golf Course. They were both designed by Robert Trent Jones II, who also designed the course at Wailea in Maui.
Mauna Kea Golf Course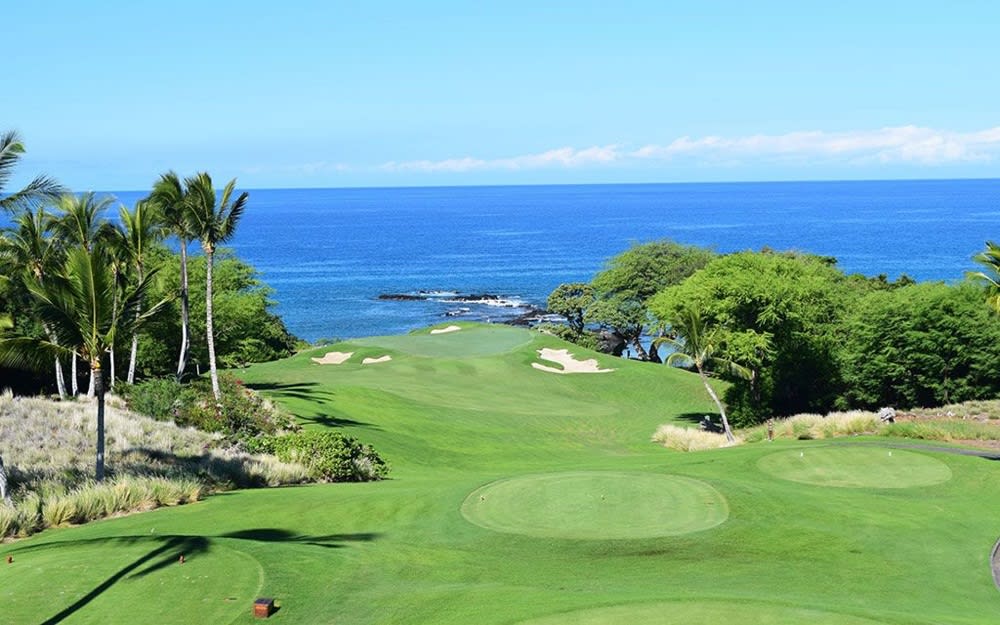 Photo Courtesy of Golf Course Gurus
Mauna Kea Golf Course
is known for its challenging terrain, but also for its breathtaking views of the island and the Pacific Ocean. The course offers lush greens, tricky bunkers, and panoramic views of the ocean — and if you're lucky, you might even see whales!
Mauna Lani Golf Course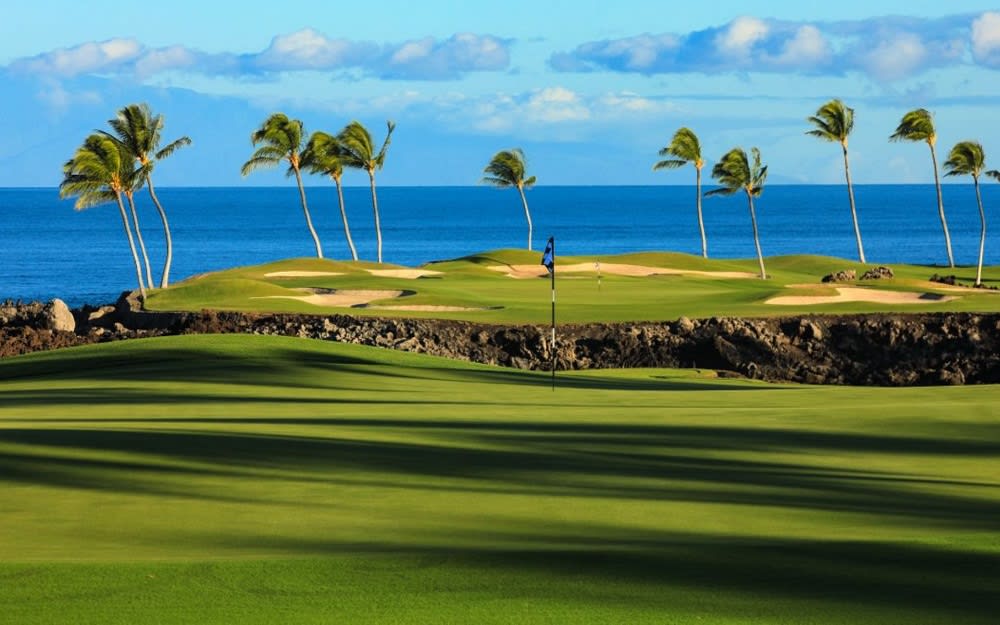 Photo Courtesy of Troon Golf
Mauna Lani Golf Course offers more than just a beautiful golf course and incredible views; it also boasts a challenging yet fun layout that will test your mettle as you navigate water hazards and sand traps on your way to par. This course is perfect for those who want to work on their game while enjoying themselves in paradise!
Both courses are open to all golfers — from beginners looking for their first game to experienced players looking for some friendly competition — and both have received rave reviews from visitors who have played them over time.
With its beautiful views, pristine grounds and accommodations, and world-class restaurants and amenities, it's no wonder that Mauni Lani Resort homes for sale are so popular with investors. If you're looking to invest in luxury real estate, the resort is a great place to start. Feel free to
contact us at KE Team Hawaii
if you wish to learn more about Mauna Lani real estate.