There's nothing like spending a summer afternoon on your patio or deck and enjoying your Mauna Lani Resort or Hualalai Resort home and beautiful Hawaii weather.
Before you host your end-of-summer party, read our 10 best tips for hosting outdoors, from making your home stand out among other Kailua-Kona, Emil Knysh, or Mauna Lani Resort homes to making your guests feel welcome. Make the most of Hawaii's gorgeous weather, and spend your days outside.
Have a Variety of Seating Options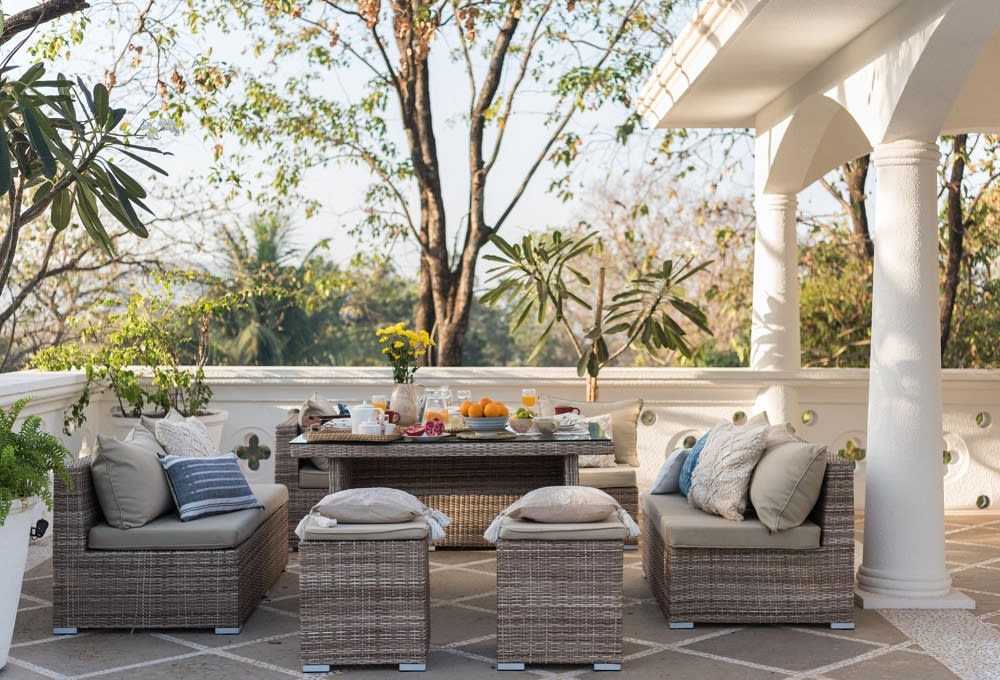 Photo courtesy of Pexels
Not everyone wants to lie in the sun on a Saturday afternoon. In the same vein, though, some people would never sit outside unless they could enjoy the hot sun on their face and the fresh Hawaiian breeze in their hair. If you're planning on throwing a party or event outdoors, make sure your guests have a variety of options. Most Mauna Lani Resort and Kailua-Kona homes have plenty of space outside, so make sure that some seats are in the shade and more secluded and that others can sit right in the sun and enjoy the heat.
Comfortable Seating Matters
Not all patio furniture is created equal. Surprisingly, some of the most attractive outdoor furniture that will fit with most Mauna Lani Resort homes is
not
comfortable. Consider comfort first, and make sure your guests have somewhere nice to sit, with padded seats and room to spread out. If you have an existing patio set that isn't comfortable, try adding more
outdoor-friendly cushions
before you look for a whole new set.
Shade is Important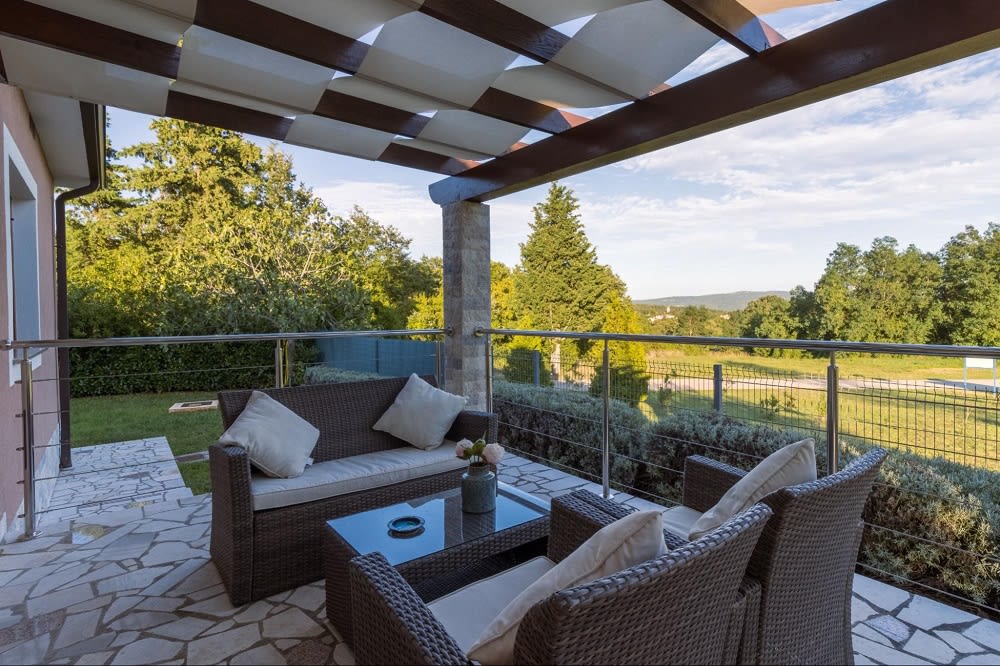 Photo courtesy of Unsplash
Following up with our first tip, make sure that you always provide enough shade for your guests to enjoy. Honestly, the weather at Mauna Lani Resort is nearly perfect every day, and you might feel like you don't need any shade. Your guests may not feel the same way, though. Even though Hawaii is basically paradise, with near-perfect weather, some people may be more sensitive to the sun or the heat. Provide your guests with adequate shade options, or they won't return for your next party.
Outdoor Bar Cart
If your party is an adult one, consider getting
an outdoor bar cart
! There are a lot of different styles you can find, depending on the vibe your Mauna Lani Resort or Hualalai Resort home has, or you can DIY one from a vintage piece of furniture. A simple bar cart will keep your guests from having to run inside when they need another beverage and will help the party stay centered outdoors.
Outdoor Kitchens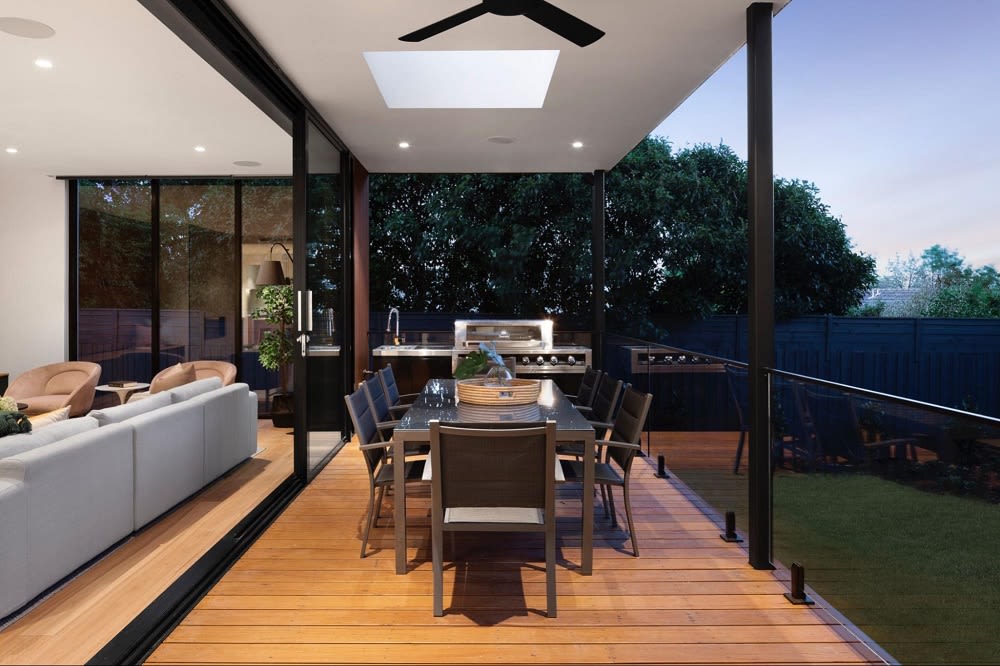 Photo courtesy of Unsplash
Most Mauna Lani Resort homes have room
outside for a kitchen
, and it's a great way to keep yourself engaged with your guests while you're preparing snacks or dinner. An outdoor kitchen can be as elaborate as a full sink, fridge, and cooktop or as simple as a well-placed grill and countertops. If you always feel a disconnect from your guests while you're preparing dinner, this is the best way to fix that.
Don't Let the Night Stop the Party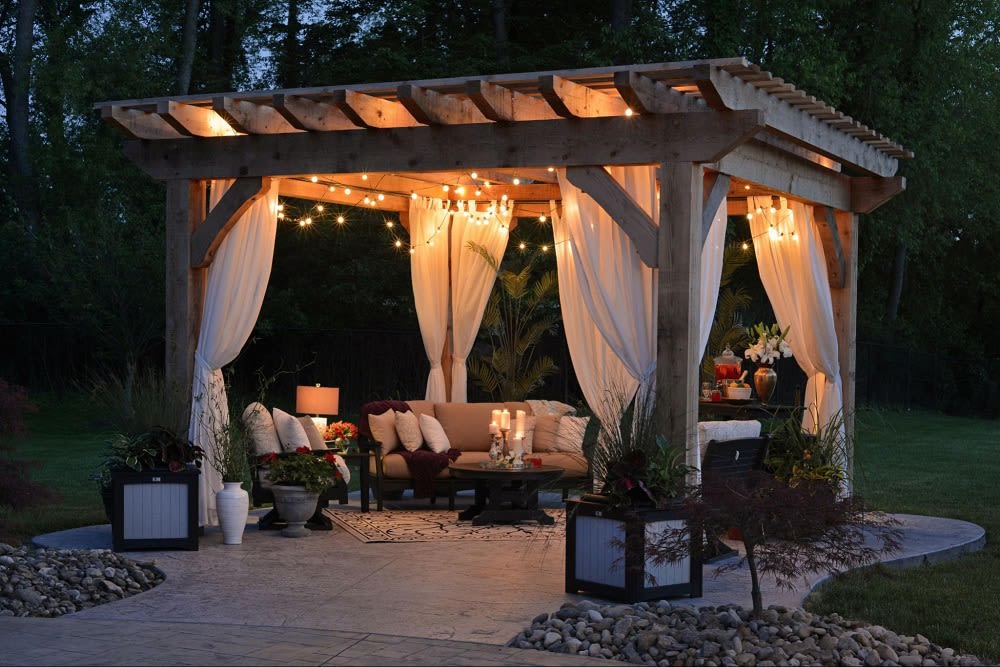 Photo courtesy of Unsplash
Hawaii is known for perfect weather, and that extends well into the evenings. Don't let your party end just because the sun has set. Outdoor lighting is key to a good evening party!
String lights
are especially popular right now, and they come in various styles that will suit many Mauna Lani Resort or Kailua-Konahomes in the area. If you want to make structural changes, you can set up more permanent lights along your patio. Just make sure you love them because they're a lot harder to change once they are installed!
Outdoor Rugs Are Excellent Additions
If you're planning an outdoor get-together, but your deck or patio isn't how you want it yet, consider an outdoor rug. These do many great things for your Mauna Lani Resort home. They add texture to the floor and can bring a pop of color to your patio area. They are also great for protecting bare feet against sun-heated tiles or wood and can help extend your entertaining area into the yard itself.
Don't Forget the Fresh Flowers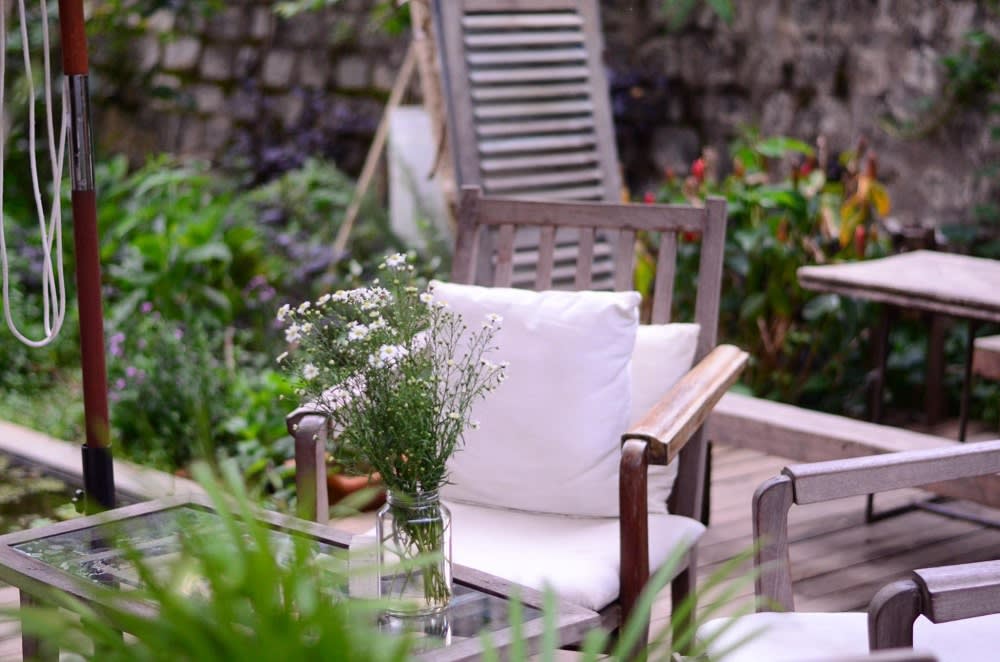 Photo courtesy of Unsplash
Hawaii is full of bounty. Make sure you bring that into your dining area! Fresh-cut flowers in a vase will brighten your centerpieces and keep everything vibrant and beautiful. You can add hanging baskets and additional flowers around your Mauna Lani Resort or Daisuke home to bring more color and freshness.
Have Kids? Try This Trick
If your party is going to include little ones, make sure that they stay hydrated and have easy access to water and juice. You can add them to a cooler, but if it's too large or unwieldy, little ones will be asking their parents for more all day. If you have an unused corner of your deck, fill a kids' pool with ice and drinks for small hands and easy grabbing. Kids also love it, because they feel included and independent.
Looking for Your Dream Home?
If your own piece of Hawaii paradise doesn't include a big enough outdoor area for parties, consider reaching out to
KE Team
Hawaii today. They work with some of the best luxury real estate in all of Hawaii and have handled the most luxurious and exclusive Mauna Lani Resort homes on the market. Whether you need a gorgeous backyard for summertime fun or a larger patio with an outdoor kitchen, KE Team Hawaii can help.
*Header photo courtesy of Shutterstock