Happy New Year!!
Kona Market Update: January 1, 2022.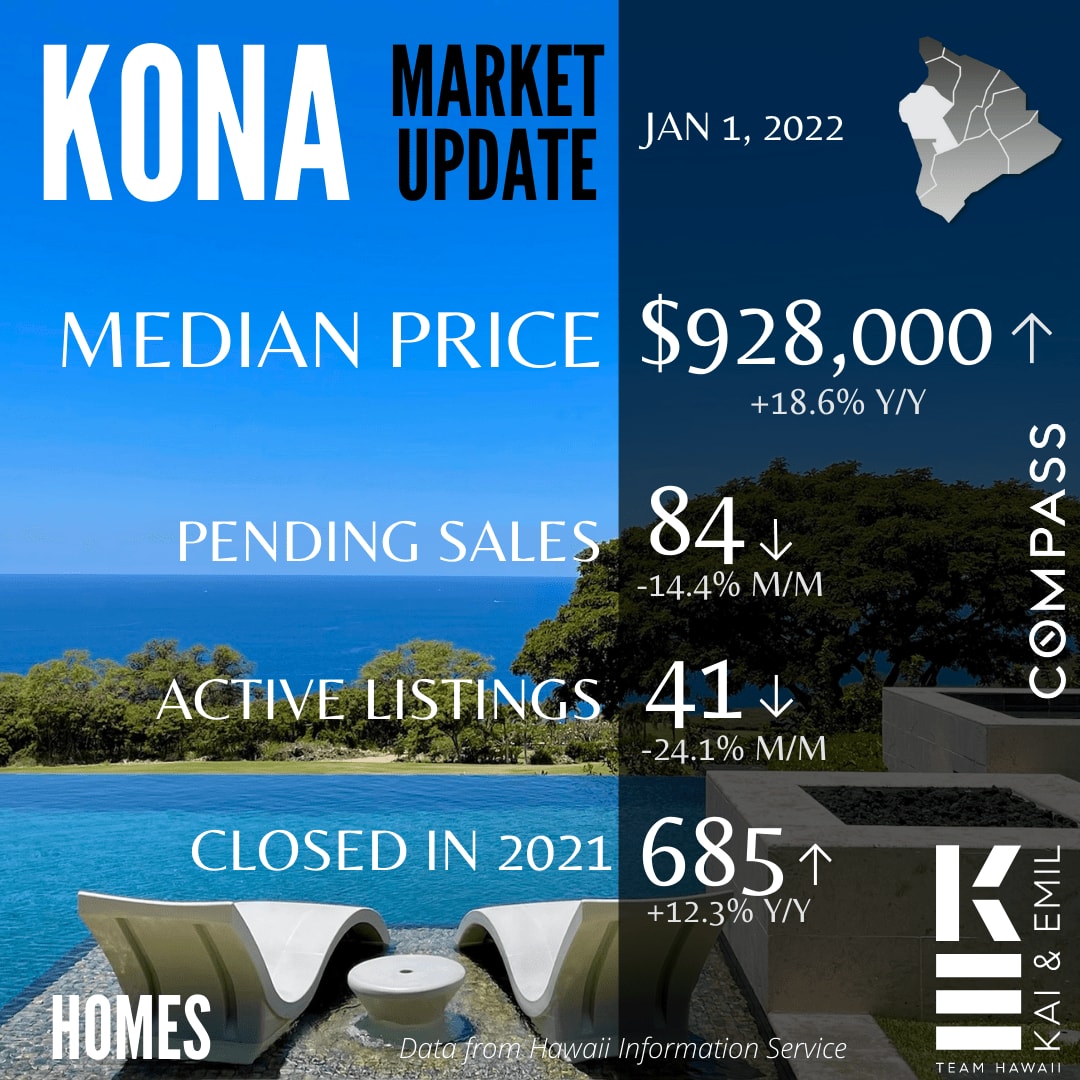 Single Family Homes:
Only six homes are available under $1.5M. The median price is steady, but we are seeing some incredible appreciation in the last few months. 685 homes sold in 2021, which is 12.3% more than 2020.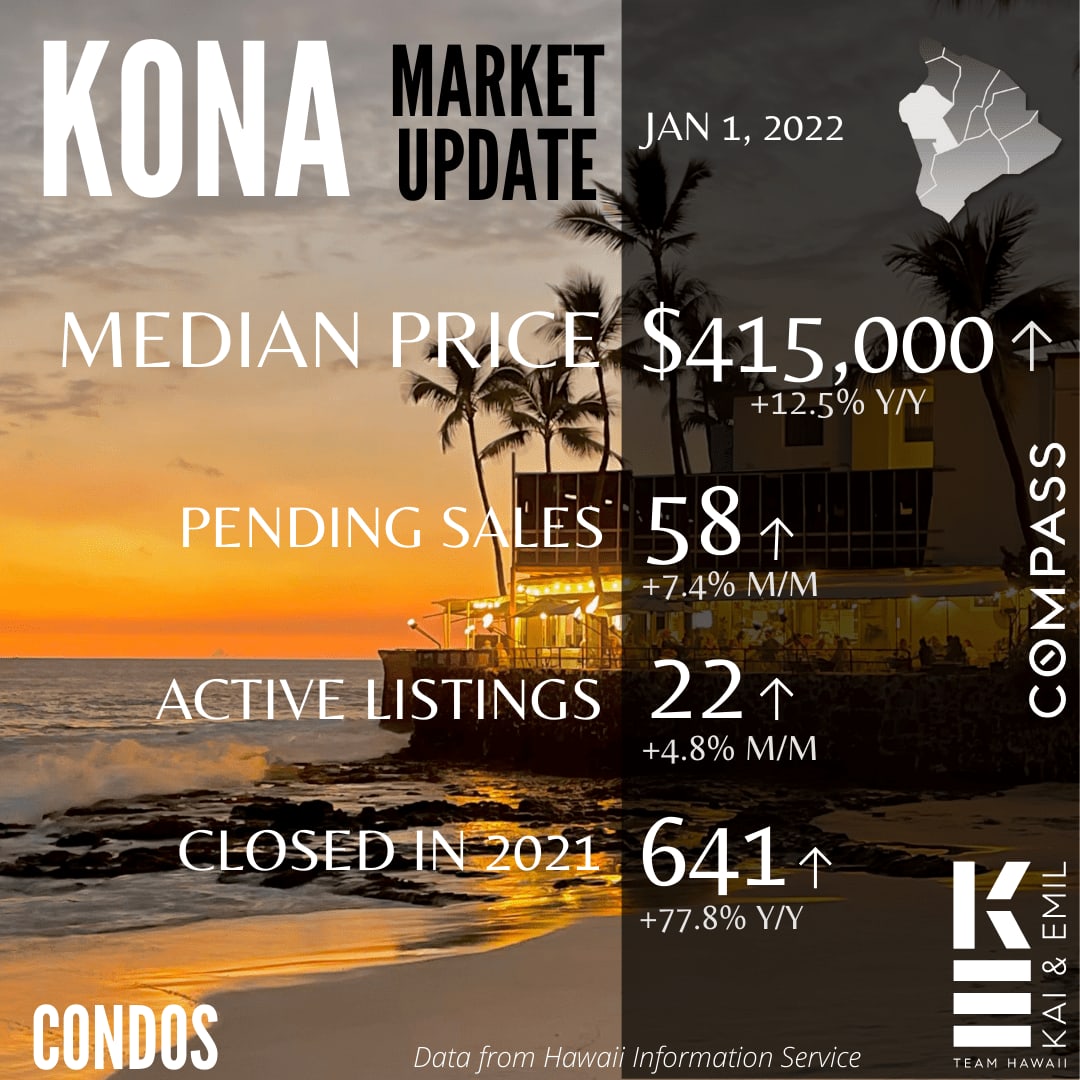 Condominiums:
641 units sold in 2021 which is an almost 78% increase from 2020. The active listing is still very scarce with only 22 condos listed in the entire Kona. Despite low inventory, the number of pending sales went up slightly. There is more inventory in the lower range condos but these are mostly leasehold condos.
Please contact us for more detailed info. It is a great time to sell.
Your Kona and Big Island resort expert.