Every real estate owner wants to maximize their profits when selling their property, and in Kailua-Kona, this is no exception. However, the problem is that selling Kailua-Kona homes for top dollar can be challenging, especially if you're a first-time seller.
The good news is that you can easily get the best value for your property if you leverage effective tricks and consider specific factors that will help you avoid common selling mistakes. Here's how to get the most money when selling your Kailua-Kona real estate.
1. Research your ideal real estate buyer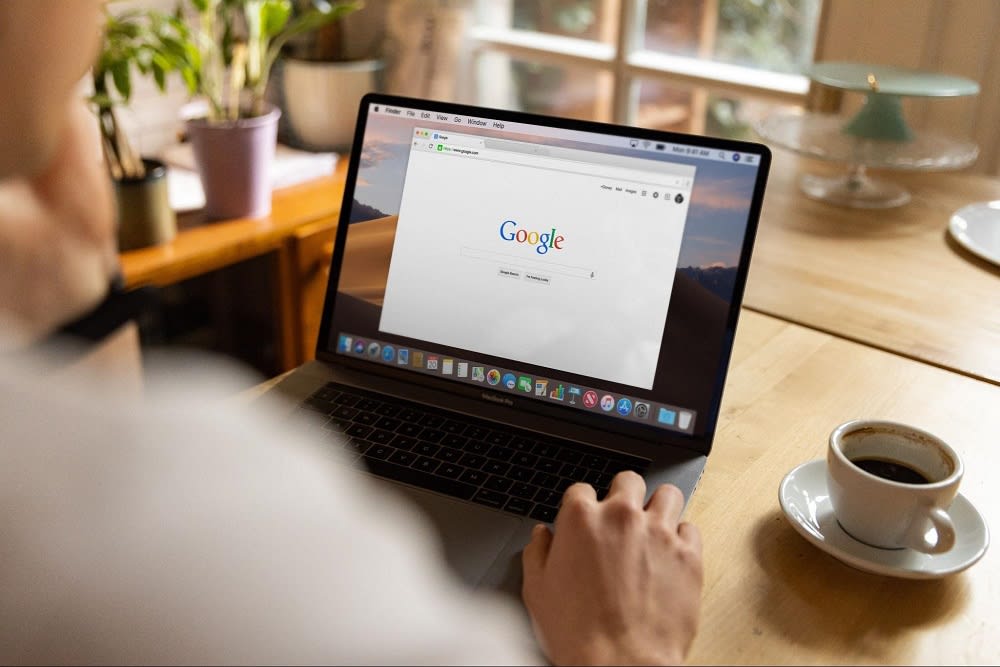 Different properties attract different buyers (or investors) with specific needs. Knowing your ideal buyer makes a significant difference when selling your real estate. With your target buyers' information at your fingertips, you can tailor your real estate to their needs and attract the best value.
The target buyers for a single-family property in perfect condition are likely looking for a ready-to-move-in house. They don't want to have to repair anything around the house. On the other hand, real estate investors are your ideal buyers if you sell a property requiring significant repairs and upgrades. They can outsource the work necessary to get the house in prime reselling condition.
Identify your ideal buyers and appeal to their needs to attract attention to your property. With many buyers interested in your property, you won't struggle to sell and may even score massive profits you didn't expect.
2. Boost your property's curb appeal
How your home looks from the outside has a significant impact on how many buyers will be interested in it overall.
Research says
that a property with high curb appeal can sell for up to 7% more than real estate with an uninviting exterior.

Apart from boosting the monetary value of your Kailua-Kona real estate, magnificent curb appeal can help you sell your property faster. After all, it helps you harness the full power of a positive first impression.
That brings us to the question, how do you boost your real estate's curb appeal? Common ways to boost curb appeal include:
Repainting the doors for a fresh look if replacing them is off-budget.

Leveraging green plants and flowers to beautify key visual points like entryways and windows.

Incorporating affordable outdoor lighting.
When bringing your home or property's curb appeal from drab to fab, choose subtle and tasteful designs that appeal to a broader audience. Affordable landscaping professionals can help you improve your property's outside appearance.
3. Use an effective pricing strategy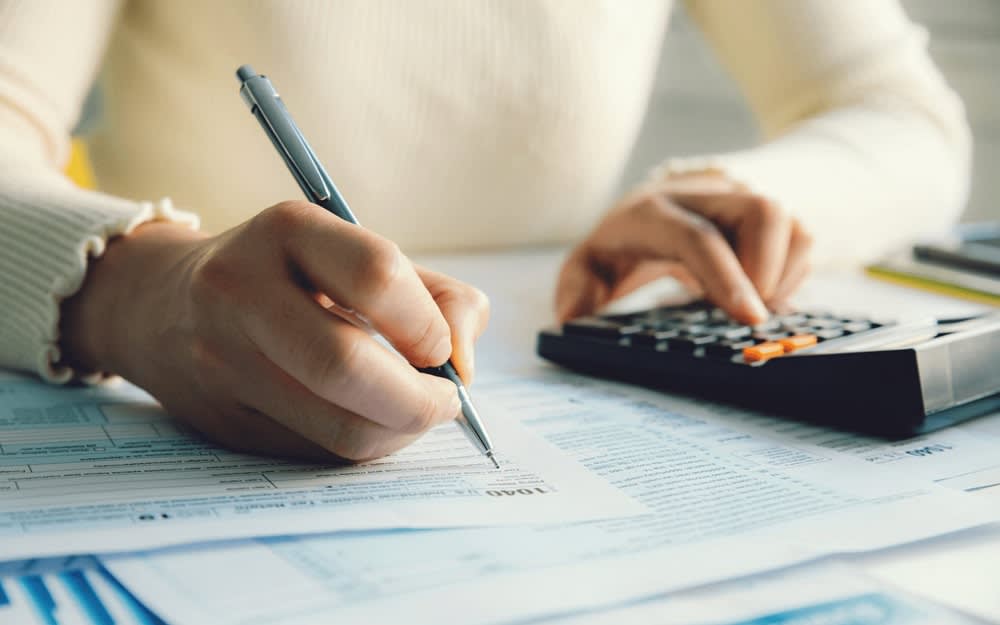 Setting the right price for your real estate is critical in attracting high-profile buyers and determining how fast you sell. Real estate buyers evaluate their options on the market before buying — and they will do the same for your property. In addition, any wise real estate shopper will negotiate, and for this reason, you must always remain a step ahead to ensure your property sells at the best value possible. Remember that overpriced properties generally don't sell, while prices that are too low often lead to significant losses.
So, which pricing strategy should you use?
Set the price slightly higher than the actual price. This pricing strategy ensures your real estate attracts buyers while leaving room for negotiations. It's one of the best approaches because it creates a win-win situation. Buyers will believe they are getting a great value, while on the other hand, you'll reap a higher profit from the sale.
Strategically underprice your real estate. This pricing strategy is super profitable if you pull it off correctly. Underpricing your property will most likely attract many buyers bringing different offers. As a result, the multiple offers may result in a bidding war, driving the property's price up to or beyond its actual market value. Eventually, you get the most money out of your real estate.
Generally, your profits depend on your pricing strategy and how well you've upgraded your real estate. Ensure the quality of your property is top-notch before you decide on the proper pricing technique.
4. Hire an experienced real estate agent in Kailua-Kona
Hiring a
Kailua-Kona real estate agent
can mean the difference between making an average return or a maximum profit when selling your real estate. With a Realtor, you have a real estate expert helping you navigate the complexities of property transactions.
Why should you hire a real estate agent?
You access valuable market knowledge: Realtors understand sales in your neighborhood. They can use this information to analyze comparable homes for sale in your area to ensure you set competitive prices in the market.



You expose your for-sale real estate to a broader audience

: Real estate agents and brokers can market homes for sales in Kailua-Kona using the

Multiple Listing Service

(MLS). As a result, a real estate agent ensures that you can consider various offers from buyers to sell your property at the best possible value. This exposure is unattainable if you choose to sell your real estate independently.

You increase your chances of maximizing profits when selling your real estate: Experienced Realtors are masters in negotiation tactics. They will guarantee you get the best possible results during real estate transactions.
How do you choose the right agent when selling your real estate?
Look for experience: A real estate agent with years of experience in the industry will help you get the results you desire. After all, a professional agent will reliably advise you, help you understand market trends, and help you strategically market your real estate.



Check customer testimonials on the Realtor's website: The testimonials from a Realtor's previous clients will help you evaluate whether the agent is the right fit.



Ask yourself: How reliable is the real estate agent?: You want an agent who's available on demand. Find out the hours a Realtor is available to answer your questions, their preferred communication methods, and whether you will be working directly with them.
5. Make essential repairs and upgrades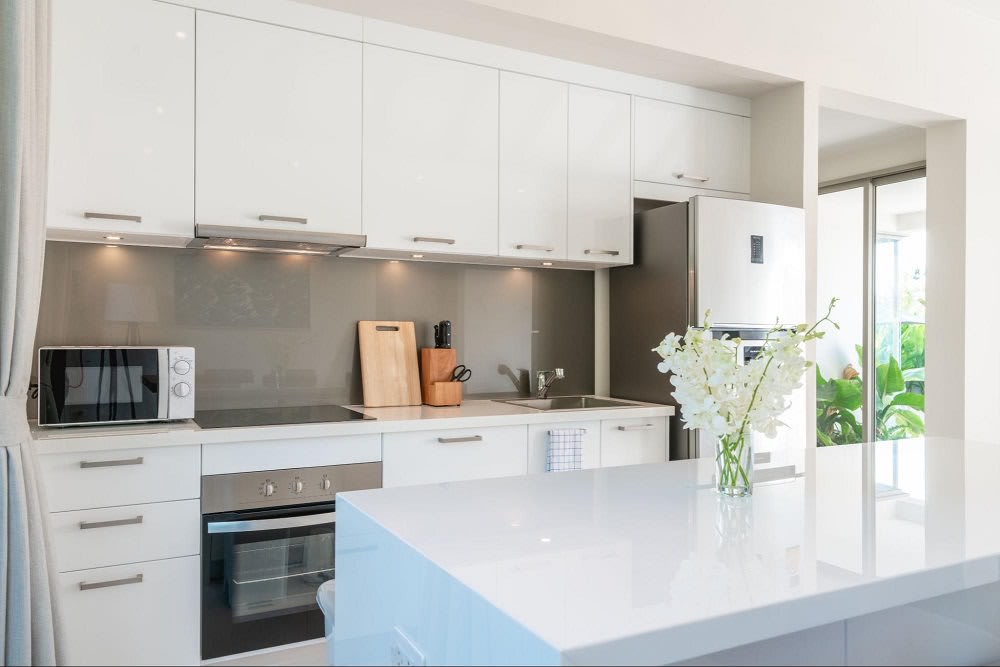 Upgrades and repairs increase your real estate's value. They give you negotiation points for buyers to get the most money. When you repair and upgrade structures in advance, you fasten the closing process by making the real estate ready to buy.
Before listing your Kailua-Kona real estate, what are the essential upgrades and repairs?
Ensure the kitchen and bathrooms' mechanical systems — plumbing and electrical — work correctly. Related appliances and components like cabinets, bathtubs, and showers should be in great shape.



Repair minor dings and nail holes on the walls. Repaint water-damaged walls to refresh your property's interior.



The ceiling should also be in great shape.



The floor should be in perfect condition. Replace cracked floor tiles or refinish scratched hardwood floors.
If there's anything you can affordably upgrade or repair, don't hesitate to do so. After all, buyers will still likely discover any significant problems within your property during inspection, even if you attempt to hide any major issues. The best solution is to fix the concerns now and avoid listing the real estate below market value.


Even more, selling a property that requires major repairs effectively eliminates any high-profile buyers who want ready-to-use properties. It also cuts down on your sales price and can entirely prevent you from making a sale at all. Ensure everything is in an excellent condition to get the maximum profits.
6. Be flexible
Sometimes, selling real estate has less to do with the property and more with how the seller interacts with a potential buyer. For instance, if a buyer wants to close the deal on a particular timeline, you should find a way to make it happen. If a buyer loves an item in your real estate, consider including it in the offer.
After all, buyers have multiple choices in real estate, so they can afford to be picky. If they find you difficult to work with, it's almost unmistakable that they'll have another option on their list to look into.
7. Use high-quality listing photos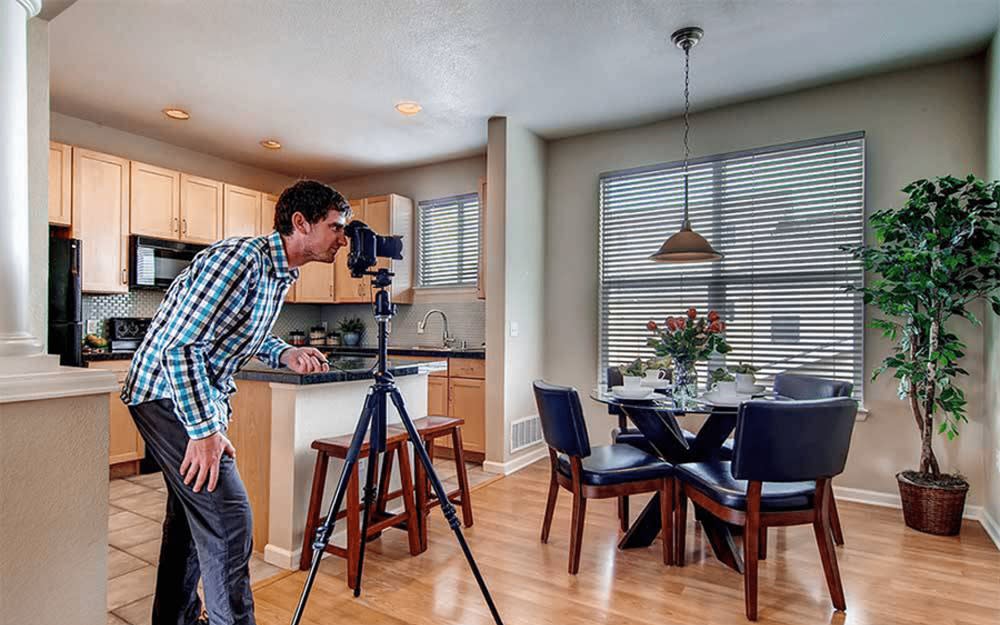 Photo Courtesy of Fit Small Business

With the internet being so widely used today, nearly all buyers look for real estate online. These online listings have high-quality photos of real estate. For this reason, you will unlikely attract any attention if you list your property online without high-quality images.


Ensure your listing photos are clear to garner more profound interest from online buyers. Use pictures that showcase your property's best attributes. You should hire a professional photographer for the best results. A video tour inside your property or a 360-degree view enhances your listing to help you stand out from the competition.
Generally, leverage high-quality photos to attract attention, pique interest, and persuade potential buyers to take the next step in real estate transactions.
Partner with a Kailua-Kona real estate agent to get the most money from selling your property
Getting the most out of your real estate transaction requires intelligent strategies and best practices. For this reason, selling your real estate for the highest value can be difficult, especially if you're a first-time seller.
At
KE Team Hawaii
, our Kailua-Kona real estate agents are experienced and can help you get the most value when selling your property. We love what we do, and we are focused on making your transaction successful by combining knowledge, technology, and relationships.
Contact us
today to help you get the best possible value when selling your real estate.