You've met with
KE Team Hawaii
, and they've assessed the quality and characteristics of your property. You can feel confident knowing that
Daisuke 'Kai'
Ioh and
Emil Knysh
are experts in the Hawaii real estate market and will guide you through selling your beautiful home efficiently and professionally. Whether you're selling an ocean-view property in Kailua-Kona or a Mauna-Lani resort beach house, they can schedule a professional photo shoot and walk you through the selling process. If you follow these simple steps, your photos will have buyers falling over each other to make the highest offer on your lovely home.
Enhance curb appeal
It's not surprising that home staging starts with the exterior. The very first photo in your home's listing is of a view from the outside. Investing in a professional landscaper, or at least cleaning up the existing landscaping, is essential. Trim the bushes, pull weeds, and replace unhealthy-looking plants with colorful flowers and shrubs.


The entrance to your home should also be clean and neat. Use potted plants and flowers at the doorway. If you are having your home photographed during the holidays, ensure there are no decorations in the yard or hanging on the door. If you must have the door decorated, a seasonally appropriate, well-made, natural wreath is acceptable.
Consider lighting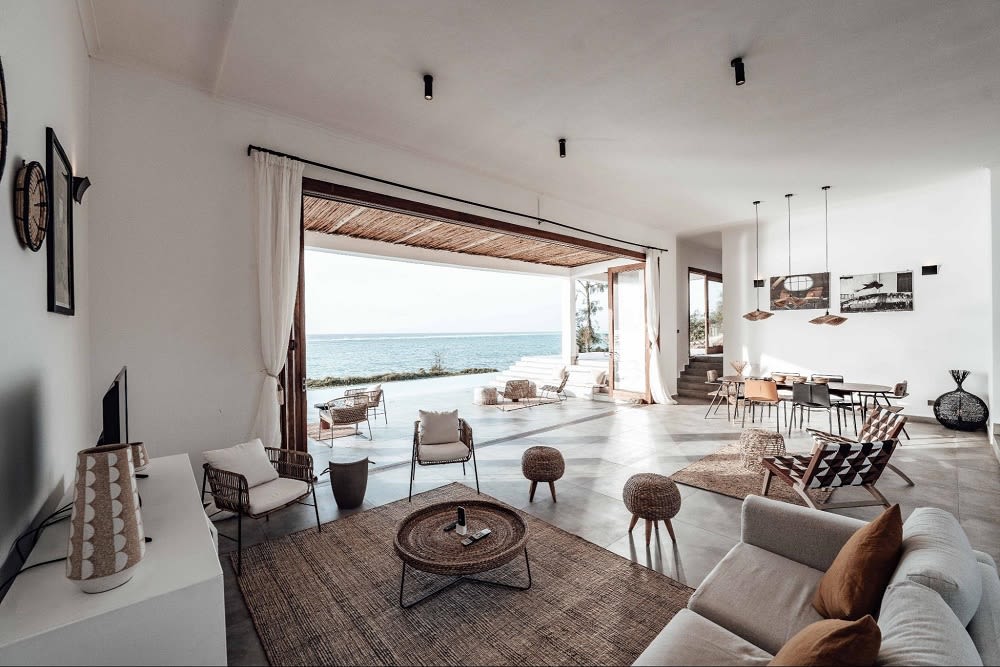 Letting natural light enhance your home's beauty is imperative. Keep your blinds open because bright, natural light shining through the windows makes for a beautifully photographed room.

If you have rooms with no windows or minimum natural light, turn on all interior lights. Try to have light-colored furniture in the room; if the walls are dark, repaint them white.
Remove the clutter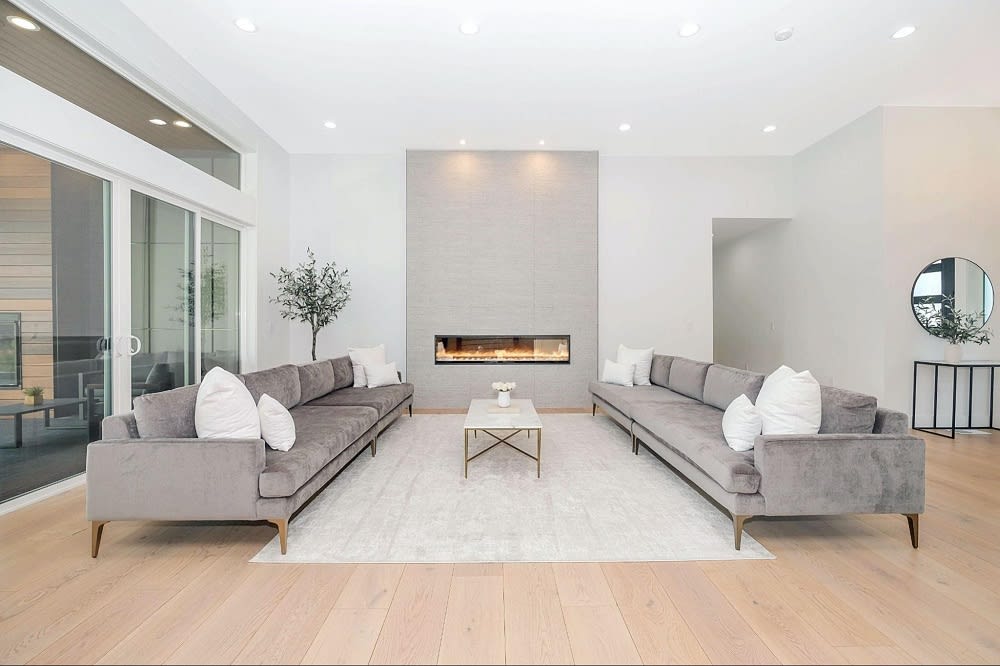 Take out everything that isn't necessary. Remove stacks of magazines and books, jackets hanging on hooks, and laundry baskets. These things need to be out of sight. Since the photographers want to get some photos of your closets, all that clutter can't go in there. Store items in your car or even go so far as to rent out a storage room to host your excess belongings.

Now that you've removed the clutter, you'll need some things to fill the void and make the space feel cozy. Keep areas neutral but add some potted plants for natural color and a few nicely bound books on a shelf for more character. You may have to remove family pictures and replace them with artwork that fits the overall decor. These small touches will bring your home to life without making it look "lived in."
Address the kitchen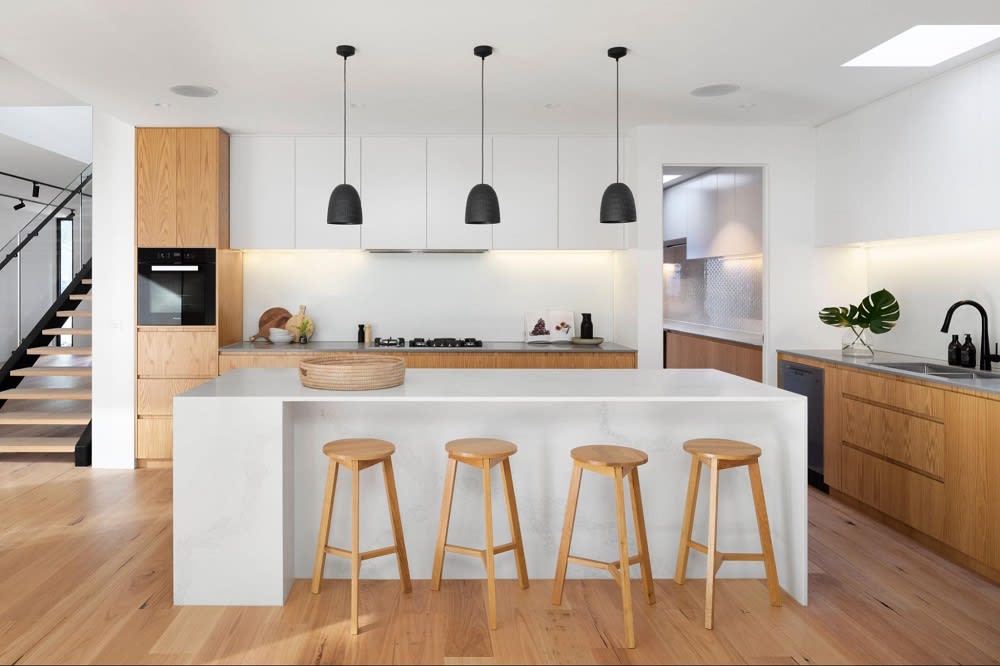 Your kitchen is a huge selling point for your home. You want to convey that your kitchen is fully functioning and that there is even more room in the kitchen than they need. It should be clean, well-maintained, and decluttered. Take magnets and kids' artwork off of the refrigerator. Leave appliances tucked away unless you have a gorgeous toaster that fits perfectly with the kitchen decor. Don't leave a bottle of dish soap at the sink, but rather replace it with a decorative soap bottle. Placing a few miniature pots of herbs in the window is a pleasant touch.
Pay attention to the bathroom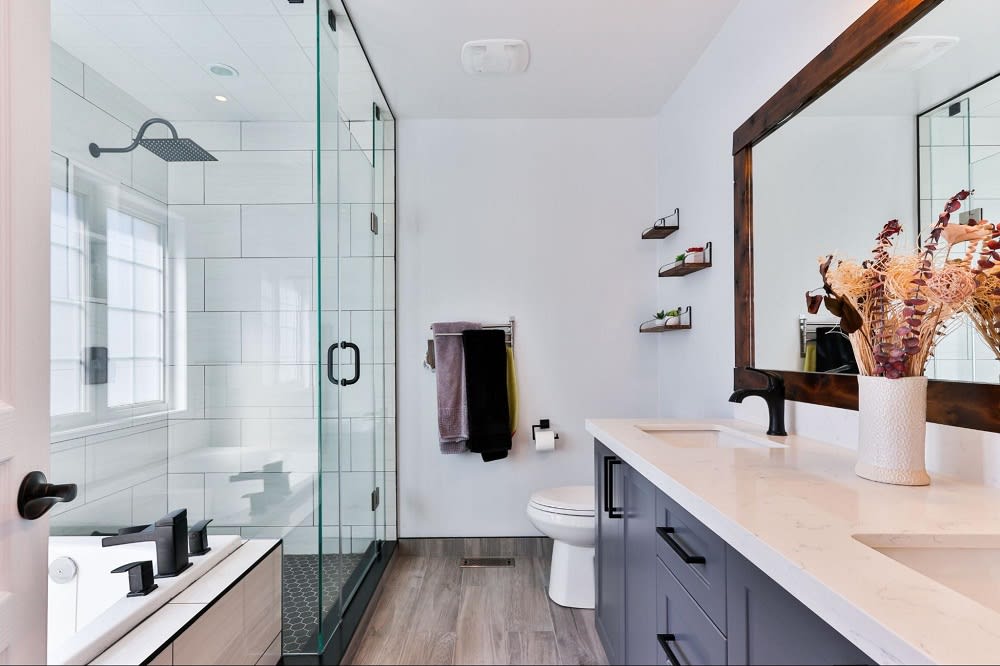 The bathroom is just as important to buyers as the kitchen. On the day of photographing, you will want to put all the toiletries away, put the toilet seat down, and, again, keep the cabinets minimized. Buyers want to feel like they will be the first people to set foot in your bathroom. Take the towels down and, like in the kitchen, put pretty soap pumps next to the sink, add a decorative candle (and light it), and some small potted plants on the bathroom counter.
Organize bedrooms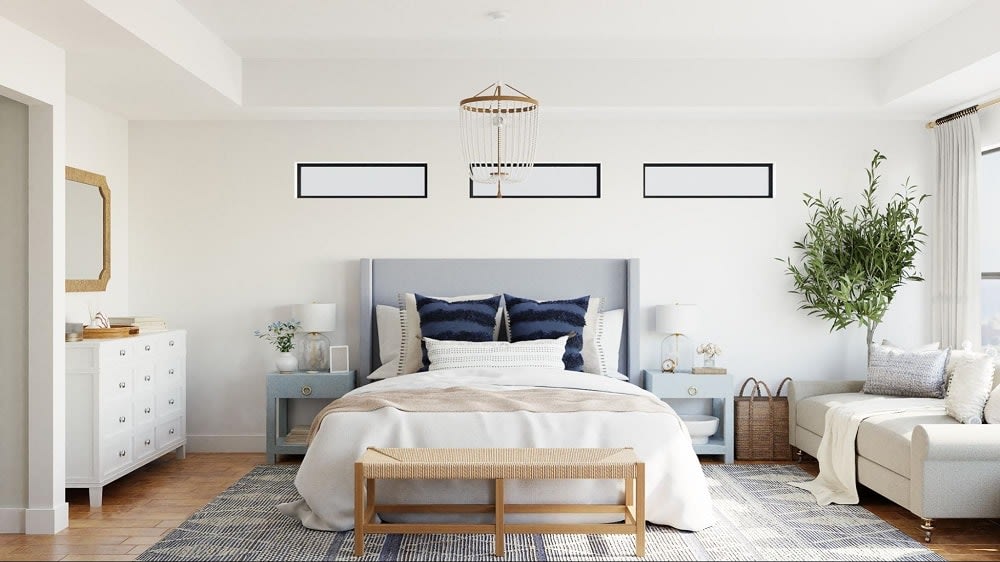 Think of a luxury hotel when preparing your bedrooms for the photo shoot. Linens should be immaculate, and add an oversized, fluffy white duvet at the end of the bed. Keep shutters and blinds open so natural light enhances the room. Vases with fresh flowers are also a delicate touch.

Minimize the items in your closet. If shoes and personal items are on the floor, pick them up and put them away. Take out extra clothes to give the impression that the closets have lots of room. You can even sort your clothes and hang them by style and color for additional organization.
Partner with KE Team Hawaii for the best results
There is a substantial market for beach homes in Mauna Lani Resort, Hualalai Resort homes for sale, and Kailua-Kona estates. Strong demand also means your home will face intense competition with magnificent homes similar to yours. The track record of
KE Team Hawaii
speaks for itself, and working with them will put you at a substantial advantage.
You can rest easy knowing the professional photographers KE Team Hawaii work with have the experience and talent to bring out the beauty of your luxury home. Incredible photos will bring buyers to your home, increase its value, and ensure it has the look and feel of a multi-million dollar property.
Daisuke
and
Emil Knysh
have the professional connections to find an ideal buyer quickly and maximize profit, and the skill to get you through a stress-free closing so you can concentrate on purchasing your next dream home